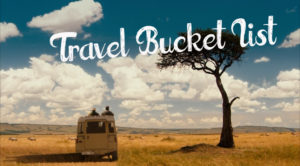 Do you have a bucket list – a list of exotic locales you'd like to see before you die?
Well, the middle school and Launchpad Eagles have a bucket list.  Plus, they know how to plan a trip to each place, whether it's a bare bones visit, a luxury adventure or something in between.
Even more importantly, if our Eagles are called to write and deliver a world-changing speech – they know how to do that too!
During Session Two, MS and LP Eagles selected a historical hero – like Winston Churchill.  Then each wrote an eight to ten minute speech in the voice of their hero  and chose a city somewhere in the world to deliver it.
Eagles dug deeply into speech preparation and delivery by identifying the needs of an audience, crafting memorable taglines and hooks, calling an audience to action and, of course, watching dozens of world-class speeches.
Next came the task of planning the trip, including:
Detailed itineraries and budgets (at various prices) to the city where they delivered their speeches;
A list of favorite travel apps;
Google Earth tours, and
A bucket list of places to visit around the world and in Texas.
At the Exhibition, we saw powerful renditions of historical and modern politicos, social activists, artists and entrepreneurs, including: Thomas Jefferson advocating for the signing of the Declaration of Independence to the delegates of the Thirteen Colonies in Philadelphia and Mahatma Gandhi calling an audience of Indian citizens to peaceful protest near Ahmedabad. Leonardo Da Vinci even made an appearance!
Eagles also pitched their travel planning services to visitors, banding together to form travel agencies, and the agency that generated the most revenue won.
Strategy was key. Would the winner sell high-priced travel planning services to a few customers or low-priced travel planning services to as many customers as possible? Did it make more sense to spend a significant amount of time with each prospective customer or as little time as possible?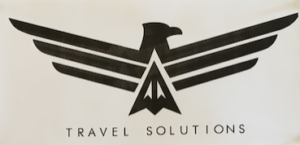 Our winner, AA Travel Solutions, found success by qualifying customers early and selling luxury travel planning services.
After the Exhibition, Eagles gathered for lessons learned where they showed a deep appreciation for the difficulty of delivering an eight-minute speech and a newfound respect for the art of trip planning and sales.
Specific lessons learned included:
Eight minutes is a long time. Speak slowly.  
Customers are fickle. I had someone talk to me for 10 minutes and not buy anything!
Every business begins with a customer need. Once I learned we were selling our travel planning services, I really had to change the way I thought about my budgets and itineraries.
Powerful take-aways for Eagles who will soon be running businesses and delivering their own world-changing speeches.