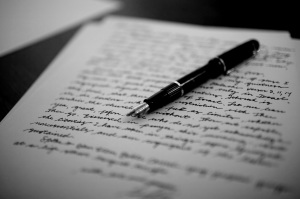 Dear Acton Academy Founder,
Here are some words of caution, learned the hard way.
Your job is to provide the tools for young heroes to build a Learner Driven Community and to continually champion the beliefs that allow such a community to flourish.
It is an Eagle's decision when to learn and at what pace. You must respect this right. It is a parent's right and responsibility to encourage, set limits and offer encouragement (and yes, occasionally extrinsic rewards!)
You must insist on due process in the studio, and that accomplishments and setbacks are transmitted honestly and transparently to Eagles, and through Eagles to their parents. When an Eagle receives low scores from peers or doesn't advance as quickly as hoped, there may be push back from parents. Seeing your child in pain is difficult for any parent, and it's hard to resist the impulse to intervene, especially when a child claims to be been treated unfairly.
No matter how well-meaning parent intervention may be, you must insist that an Eagle be allowed to experience the natural consequences of a poor decision. In other words, as long as due process has been followed, you must back up Council when an Eagle violates the norms of the group and is held accountable by his or her peers. This is one of the key principles of the Hero's Journey and a cornerstone of a Learner Driven Community.
Life is unfair, and sometimes life in the studio will be unfair too. But it is important for Eagles to learn to deal with failure on their own – and yes occasionally to deal with unfairness – especially when it's in a caring, nurturing community that's almost always more fair than the real world.
Do not allow yourself to be drawn into the web of family dynamics between parents or between a parent and an Eagle. When a parent wants advice about an Eagle's behavior in the studio, do not give into temptation. This is especially true if you are being asked for advice as a "model parent" or expert.
If you offer such advice, you are stepping into a minefield where you do not belong – take it from us as Acton Founders. You are not a financial advisor, marriage counselor or psychologist for your families. Nor are you an Uber-Teacher who should resolve disputes between parents, Eagles and Guides.
How do you set up healthy channels of communication between Eagles and parents, and parents and the community? Here's our current plan:
1. Insist that Eagles mark their progress in an honest and transparent way.
In our case, Eagles report how hard they are working (Weekly Points); Leadership Development (360 Peer Reviews) and the delivery of excellent work (Badges.) With permission from an Eagle, a parent can use the Points Tracker to monitor progress and set more explicit short term goals, if necessary.
 2. Ask that all communication concerning Eagles and parents though a common email address so all necessary Guides and Owners are informed.
It is important that all communications are out in the open and are preserved. This way, you can note long term patterns of behavior.
3. Equip Eagles to solve their own problems.
Ask parents who want to intervene for an Eagle or who request a Parent-Guide-Owner conference to instead ask their Eagle to submit such concerns to Council, in writing. Ask Council to reply in writing. This preserves a record of all communications.
 4. Refer continuing family issues to an open forum.
If the issue isn't resolved satisfactorily, a parent may request an open meeting between the Eagle, Council and any other involved parties, where parents may listen but not participate. In other words, an Eagle must address issues openly with peers.
5. Involve longtime Acton Parents.
Create a panel of longtime Acton parents, and involve them as early as possible when a family is struggling. If a family has concerns that cannot be addressed by a Family Badge, a Parent Running Partner or an open Parent Meeting, the panel of longtime parents can make recommendations to Owners as to what actions need to be taken, including asking a family to leave the community.   Make sure all parties will understand that confidentiality will be waived in most circumstances, so the community can be informed of the reasons a family is asked to leave.
Bottom line, your job as an Acton Academy Founder is to provide the tools for young heroes to build a Learner Driven Community, ensure that due process is followed and champion the beliefs that allow such a community to flourish. You should refrain from becoming involved in family matters that are beyond your expertise.
Our Eagles are learning how to build healthy families and communities. There's no better way to help them than to draw clear boundaries for yourself, to provide opportunities for them to fail and learn.
Sincerely,
Acton Academy Austin