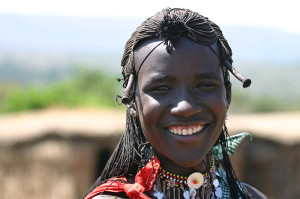 Masai warriors are fierce. Yet the traditional Masai greeting is a tender question: "Kasserian Ingera?" or "Are the children well?"  The traditional reply: "All the children are well" signifies that life is good, because the children are growing and flourishing.
Thursday the middle school Eagles assembled at a nearby ranch for a celebration of the year, with obstacle course challenges, swimming and fellowship.
Late that night we circled around a campfire. Eagles reflected on the past months of hard work, describing how they had grown and sharing  "greatest lessons learned."  Words of gratitude flowed from friend to friend, directly from the heart.
We welcomed dawn from a mountaintop, looking towards the horizon in silence, with reverence and anticipation for the year to come.   On leaving, each Eagle made a sacred pledge to future growth, the growing  pile of stones a group commitment to the individual dreams of each young hero.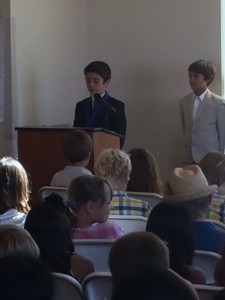 Last night, we celebrated with parents and friends, listening to speeches from graduating  Eagles.  We left in awe of our young heroes, with great hope for the future they will create.
Kasserian Ingera.  All the children are well indeed.