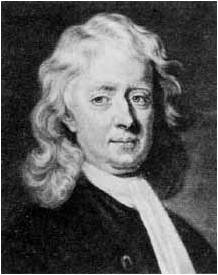 How can an Eagle capture the ideas of a Scientific Creator in a Rube Goldberg machine?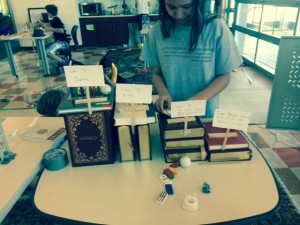 Here's a glimpse of one Eagle's Scientific Hero, Isaac Newton.  If you look closely, you'll see that each step demonstrates one of Newton's  Three Laws of Motion, and ends with an apple dropping off the table.
Now imagine twenty four of these Rube Goldberg devices, lined up in a purposeful order, telling the story of Explorers of Ideas (like Newton), Inventors and Innovators; each triggering the next to begin.
A week from Thursday, we push the button and begin the journey.