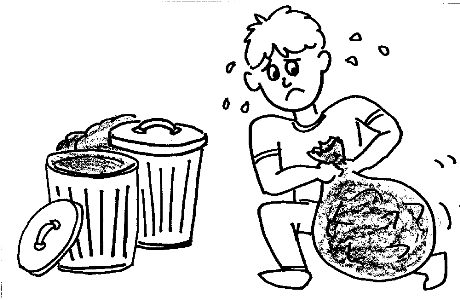 What to do? Strong spring winds and lots of Eagle play spread small pieces of trash across the campus.
Should Guides pick it up?  Surely not, because the campus belongs to the Eagles.
Should we order the Eagles to police the area?  That wouldn't be very Acton-like.
Instead, the Middle School Eagles were treated to a challenge.   Tom Sawyer convinced a friend that fence painting was a special honor.  Could they concoct a scheme to inspire Elementary Eagles to pick up the trash?
The MS Eagles went to work.  A game was created. Roles set. Rewards invented.
Soon eager cries were heard downstairs.  Before long, bags full of trash appeared and the campus was pristine.
Let's just call it a double-Tom Sawyer moment.