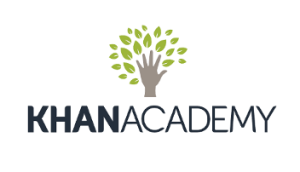 We haven't spent one minute "teaching" math. Not one minute.  So far, Eagles have learned math from Khan Academy; ST Math; Dreambox; Manga High; ALEX and other game based, adaptive programs.
Eagles have been progressing through Pre-Algebra at a rapid rate. One Eagle has finished most of Pre-Algebra; Algebra; Trigonometry and Geometry in six months.  At this rate, she will master twelve years of traditional school math in less than one year.
Eagles are free to help each other, as long as they stay in "Socratic Mode," asking questions but not giving answers.
Lately, a bit of controversy has arisen, and a flurry of emails.  The Council ruled (unilaterally) that even Socratic help cannot be offered during the final Khan Mastery Quiz, so that each person proves they have mastered the material before moving on.  Others believe Socratic help is within the student contract.
Here are excerpts from the back and forth on email:
From a Council Member:
A lot of people have been complaining about the new Khan rules, but I will tell you why they are necessary.
If you have heard of the rubber band theory, good for you. If you haven't, it's this:
 When you learn something, a mental rubber band forms around that skill in the brain, even if you get it with help. But from there on, if someone helps you on the problem, (even socratic help, Ben!)  that rubber band does not form another one. But if you do it on your own, another rubber band forms. And you get better and better.
The reason Council made this rule, is so those rubber bands form, and you can go into calculus knowing what you're doing. Now a lot of people might say that it's their problem, and it's fine, and they will have problems, and this school gives emphasis on one another helping each other, not the Guides. But something our school focuses even more strongly on, is best work. If you go into calculus not knowing what you are doing. 
That is also why I refrain from helping people on their last problem, because if they have already gotten 4 problems correct by guesstimating, than they won't understand the last one, no matter how Socratically you explain, that rubber band will not form.  
Another Eagle supported the Council:
I wouldn't go with the easy way out in this case… remember how none of us really learned everything we did last year on Khan? It was because we would get someone to help us on a skill and move on. Check it off, and forget. That obviously was not the correct way to approach Khan.
A third Eagle disagreed:
Socratic help is perfectly fine, what isn't fine is when people give the answers; which is a whole different problem.
A forth Eagle reported:
Math is getting harder, so my parents can't help me as much.
And finally:
When I was in second grade (at a different school) I learned complicated algebra, by using a bead chain system.  The bead chains were just a way to help me understand the problems better.  BUT, when I got to third grade and I had come to Acton, the bead chains were not there, so I forgot how to do that complicated algebra. The bead chains were just a way to help me understand it better, just like Socratic help, but since they were not there I forgot how to do that type of math and I had to learn it all over again.  That is why you need to learn it by yourself.
This is a powerful view into how learning really works in a community.  An open and honest debate about standards.  A discussion of what types of assistance help and which hurt.  Deep insights concerning the effort required to grow.
There will be further bumps in the road. Before long, Eagles may need to band together in small groups to watch Khan videos in sequence, as the math becomes more difficult.  Several are making plans to do so already, and Eagles no doubt will have to reach beyond Khan for even better resources.
But in the end, they will understand math far more deeply than students from a traditional classroom, because they own the process.  No doubt, they will have learned a great deal more about grit and learning as well.