What's the difference between a revolution and a revolt?  Between Patriots and Rebels?  Whether you win or lose, for victors write the history.
Today, the revolt of the American Colonists failed.
We began the day reviewing other revolutionary heroes and revolutions:  Mahatma Gandhi; Martin Luther King; Kent State; the Fall of the Berlin Wall; Tienanmen Square.
It started to sink in that revolutions weren't fun and games – not at all.  Real people, brave people, fought and died; sometimes it seemed for nothing at all.  Often they were students.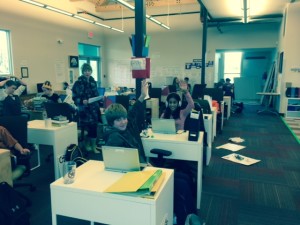 Our Eagles grew increasingly uncomfortable as King George III's edicts became more burdensome.    Even those loyal to the King grew disenchanted with his continually rising taxes and irksome demands.  Requiring Eagles to put their desks in rows was the last straw!
Given the real world consequences, Eagles learned that defying a Royal Edict would result in solitary confinement (behind a cardboard partition;) left only with a pen and a sheet of paper, like Reverend King and his Letter from a Birmingham Jail.
Any violation of the rules of solitary confinement would result in being sent home.
Several Eagles eventually did draw the King's wrath and enter solitary confinement.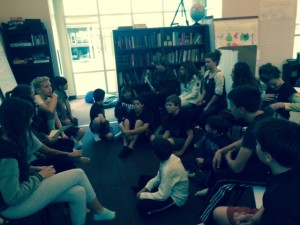 Finally the Continental Congress submitted its Declaration of Independence.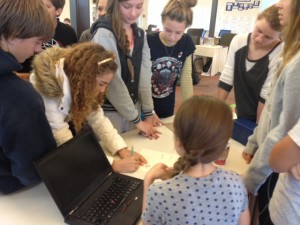 After several passes the brave Rebels  mustered a two thirds majority who pledged pledging their lives, fortunes and sacred honor.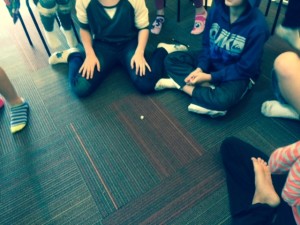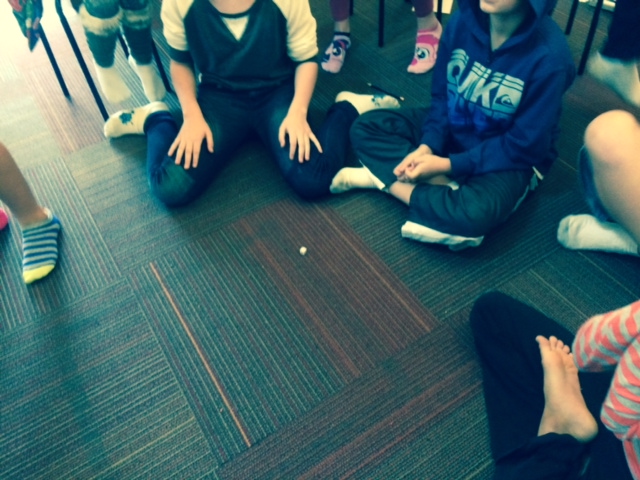 It was time to roll the die to see if the revolution had succeeded or failed.
The roll – a 4.  The revolution had failed.
A second roll, to determine the length of time the King's war reparations would be endured by the Colonists.  A 6 – the maximum sentence of seven months.
The revolt had failed, put down by the Redcoats.
But the lessons endured.  Because no matter how brave the heroes, it's not about winning or losing, but having the courage to give it your all, no matter what the outcome.