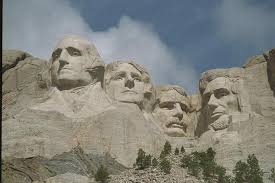 Our overarching question for the year is: Must a hero conquer fear to find true love?
This session, the more specific question we are exploring in the Politics and Economics Quest:  Must a hero conquer fear of the public square, to find a true love of country, community and self?
Given this goal, our Socratic discussions in Civilization have been centered around the big questions in politics and economics:
Is government's primary role to protect our individual rights or create a more prosperous and just world?
Should we fear anarchy or tyranny more?
Who should decide how society should be structured: elites or a strong man; the mob and pure democracy or free individuals making individual choices?
Was Hamilton right about centralizing power or Jefferson right about dispersing it? Who would Madison have agreed with more?
What happens when governments and markets fail?
Twice each week, Eagles do an hour or more of original research, looking both historical battles and current day dilemmas, followed by a twenty minute Socratic discussion led by an Eagle.
All of this with the underlying question: How will you change the world through political or economic action, without having your morals and principles corrupted by the process?