James Madison wrote in Federalist 51: "If men were angels, no government would be necessary."
Our middle schoolers are no angels, at least not all the time.  But they are an impressive group of young men and women, learning to govern each other with a grace and dignity that few adults could match.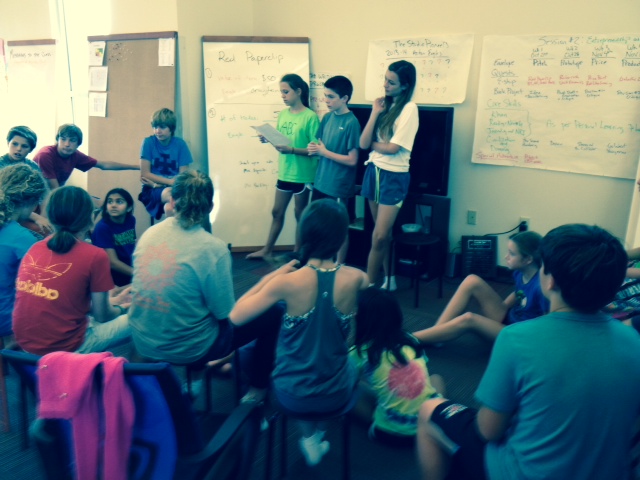 Today we had a model Town Hall meeting: the choices well framed; each welcomed to speak; the rules of engagement enforced.
Starting next week, we'll experiment with another self-accountability experiment, and see how it affects motivation.
First each Eagle will certify which weekly challenges from he or she has completed.  Then the Council randomly will draw one computerized deliverable (like Khan Academy) and another non-computerized deliverable (like a journal entry.) Each Eagle will be asked to publicly post his or her results for these deliverables and self rank whether the contribution was in the lower, middle or bottom part of the class.
There is no penalty for choosing not to complete a challenge, except the loss of points towards Eagle Bucks, and possibly missing the weekly adventure, if that specific deliverable was required to qualify.
The penalty for certifying you have completed a deliverable and done "your best work" if it's obvious you haven't, will be being sent home, no questions asked, since this is a serious violation of the community honor code.
Next week we elect a new Council, as other Eagles earn a chance to lead.  This Council will be missed.