What's inside you?  What's important?
This is Acton- take a side!  Learn, choose, defend, learn more, listen, and  maybe change your mind.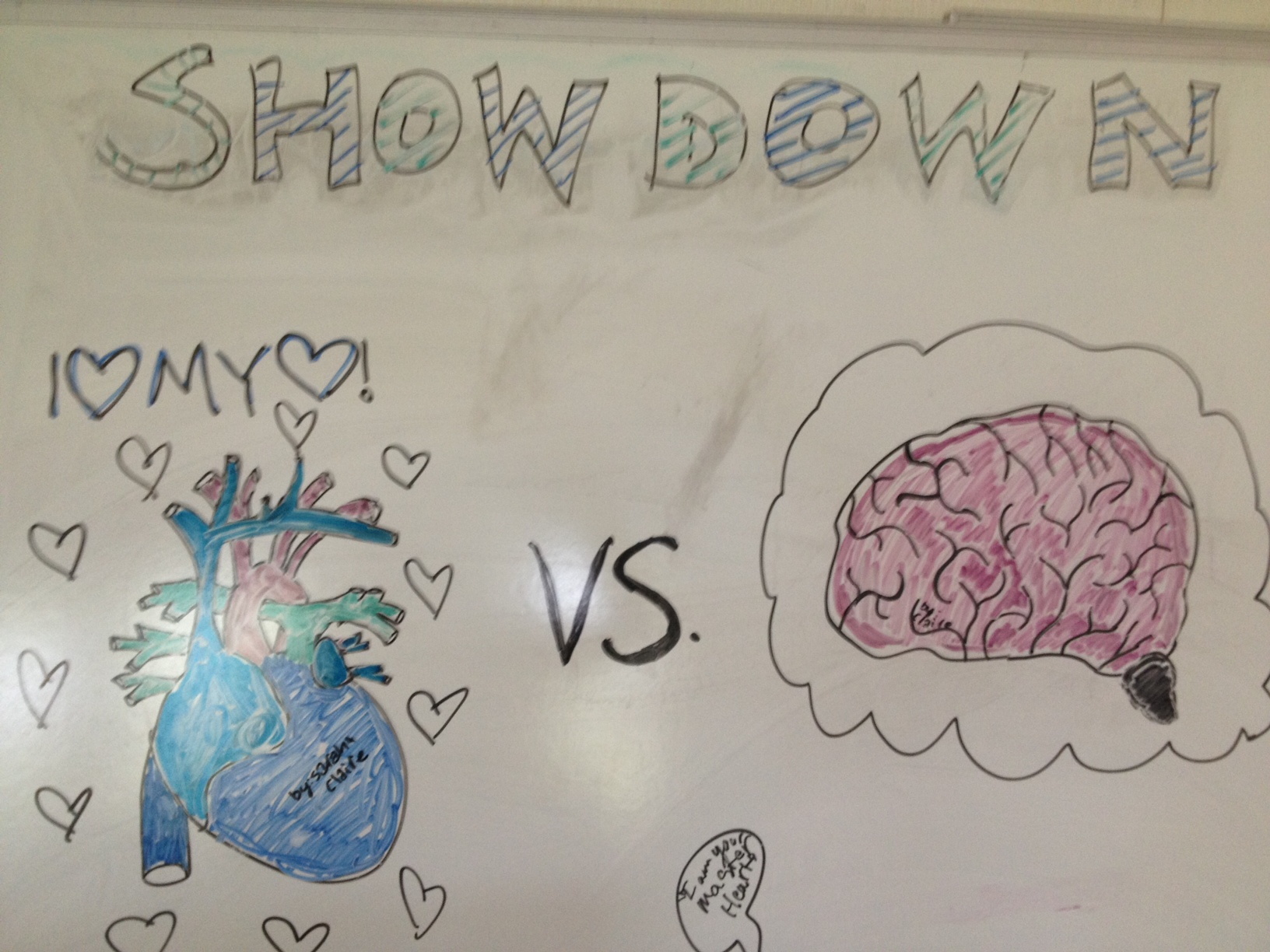 It's July 8th.  Most friends are out of school, and unlike the peers of the Elementary School Eagles, most of these friends are old enough to be left to their own devices (of course, school starts again for those friends about 3 weeks before Acton starts… hard satisfaction to enjoy right now).
But at Acton, it's cool despite the heat.  The Eagles gamely undertook a mini-project, Hearts V.Brains, and will compete for most persuasive argument on Wednesday.
During free time, they played in the rain.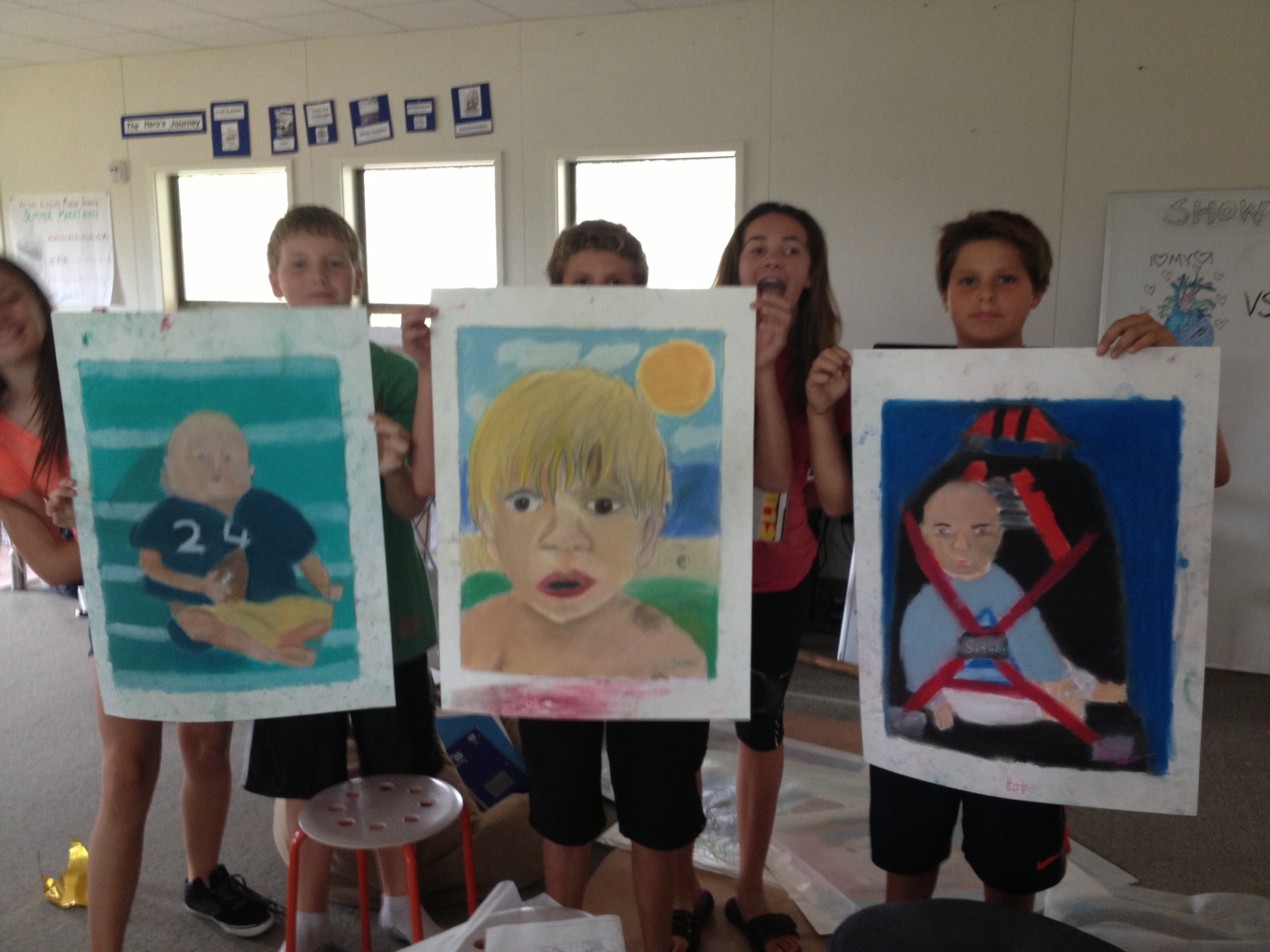 A grand sweep of the classroom in anticipation of our move to the new Studio yielded a happy surprise- Eagles' pastel paintings of their earliest selves, done early in the school year.  As we focus in on our year-long exploration of whether the past determines the future, we lucked upon these remnants and touchstones that help us delineate the journey and the lessons learned.
So what is it- hearts or brains?  We'll find out Wednesday from the Eagles, but for now, see below, this makes me happy in both ways and I hope it has the same affect on you.