One of the advantages of a 21st Century education is that once the learning community is formed and solidified, you can stay in touch with studio-mates and work from anywhere in the world.
Two of our Eagles have been on an around the world adventure for the last six months, working on Khan and journaling from the road and occasionally dropping in for a discussion via Skype.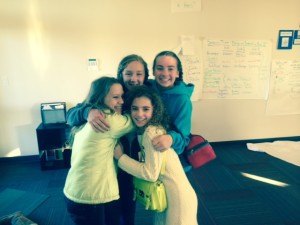 Today, Ellie returned, to cheers and hugs all around.
Welcome back Ellie – we missed you!