Next to public expositions, peer based critiques are the most important tool we have to inspire higher and higher standards.
Today the Eagles assembled to critique end of session electronic portfolios.
First the group established the target audiences (potential apprenticeship employers, friends and parents) and criteria by which portfolios would be judged on a 1 (poor) to 5 (excellent) scale:
1. Include examples of excellent work – "the best you can do."
2. So easy to use that a third grade Eagle could navigate.
3. Lots of variety – Hero's Journey; Passions; Core Skills; Apprenticeships; Projects and Fun.
4. Multimedia – images, text and video.
5.  The five words you'd want the audience to say about you after seeing the portfolio.
Next the Eagles split into two groups, where each presented his or her portfolio and received a 1-5 rating and warm (positive) and cool ("I'd suggest this") critiques.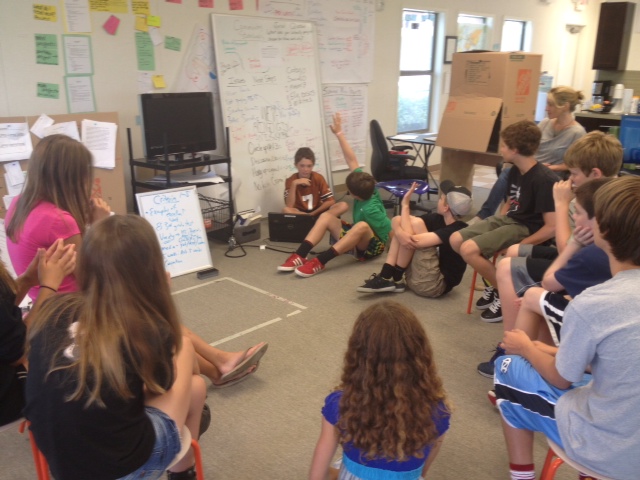 The entire group then assembled to listen to the finalists present their portfolios again, provide more warm and cool critiques, and vote for first, second and third place.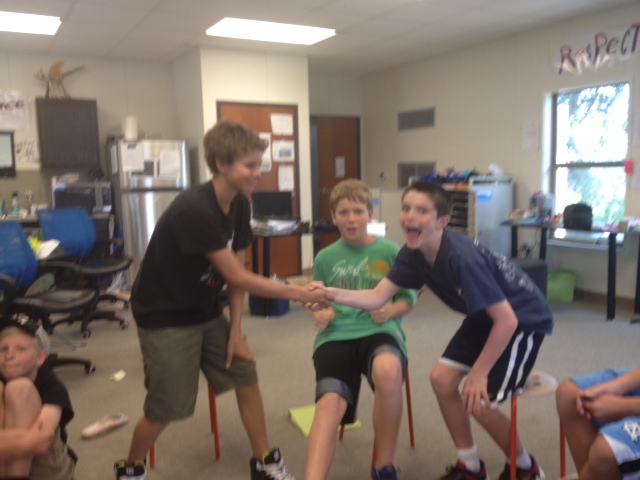 The creator of the top rated portfolio (left) spontaneously congratulated the second and third place finishers.
All portfolio creators then returned to the drawing board to use what they had learned to improve their presentations.
Setting their own criteria.  Giving and receiving critiques.  Choosing the "best work."  Taking what you have learned for another round of improvement.  A far better approach to 21st century mastery than having an adult award "A's" to those who obediently regurgitate answers on a standardized test.