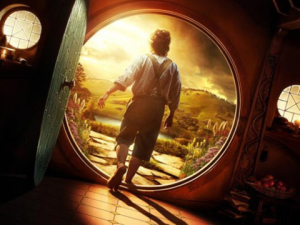 Our Launchpad Eagles are beginning to design their Spring and Fall Quests.
Here's the process:
1.  Make a list of the skills, areas of interest and vocations you might want to master.
2.  Check the requirements for a selective college, to see how a survey of an academic discipline or a deep dive into an area of real world specialty could satisfy an academic requirement, while still celebrating individuality or encouraging curiosity.
3.  Create a list of possible Acton Academy Quests that could be created to help Middle School or Elementary School Eagles learn a subject or skill, that also satisfies #1 and #2 above.
4.   Choose what you want to do next and craft an action plan with mileposts.
5.  Cross the threshold and get started.
Here's how the process worked out for one Eagle (disguised to protect privacy):
Step One:  Skills, Areas of Interest and Possible Vocations
Learning Spanish.
Venezuela
Anthropology
K12 Education.
Molecular Biology.
The Law and an apprenticeship, possibly with the US Supreme Court.
NOLs – leadership in challenging outdoor settings.
Leadership skills.
Cooking skills.
Arguing and debating (legal.)
Step Two: Compare to Badges needed for College:
Equivalent of two years of a foreign language.
Need at least two more hard sciences: Deep dive in Chemistry in the fall. Physics next.
One or two more deep books this year.  At least one from Modern American Literature.
 Finish World Civilization with the group in Socratic Discussions.  American Civilization next.
Four more genre (writing) badges needed this year.
 Finish Algebra I and II this year. Geometry and trig next.
Step Three: Brainstorming Ideas and Combinations
Spanish and Venezuela – an Into the World Badge (and more.)
Take Spanish I and II (all of Duolingo) plus some immersion as outlined in Thirty Days until Fluency. 
Combine with a one or two week Acton Academy apprenticeship in Latin America (you also could do some Skyping beforehand,) with a paper comparing some aspect of Acton Austin and Acton Guatemala.
Pick a Deep book to read about Latin America.  Perhaps 100 Years of Solitude or Don Quixote.
Another option would be research and a paper comparing some aspect of the Venezuelan Court system and the US.
Anthropology
Shadowing a private and public school and comparing to Acton Academy and perhaps Acton Academy Venezuela.
A self study deep dive or online course in Anthropology.
A paper or TEDX talk focusing on the difference between grades and badges.
A deep book about 21st Century education.
 Law
Some sort of online Law course – UT extension or EdX.
An apprenticeship with the US Supreme Court or a lawyer.
A paper or TEDX talk on some particular aspect of Constitutional law
Chemistry
Deep dive in Chemistry with other LP's.
Focus on cooking and chemistry and relation to nutrition.
Deep book on Chemistry.
Some sort of cooking demonstration that involves chemistry.
Perhaps a paper or speech about organizing a team in a kitchen.
 NOLS and outdoor leadership
Take a NOLS course.
A paper on motivation when in the wild.
Mapmaking skills.
Executing a trek – planning and leadership.
Step Four- Working Plan for this Spring
1. Spring Quest Creation Badge in Spanish –
 Use Duolingo
Read the book Fluent in Three Months and use its approach to start the immersion process as soon as possible.
 Choose a deep book about the Spanish culture.
Document the way you learned Spanish, in a way other Eagles can follow, and present in some sort of written and/or video format.
Find and pass a test that demonstrates Spanish I proficiency. As a stretch goal, pass Spanish II as well.
2. Take a verified (graded) online introductory course in Anthropology on EdX, Udacity; Coursera or UT Extension, for example: https://www.edx.org/course/anthropology-current-world-issues-uqx-world101x#.VLfl8haJfFE or http://cie.austin.utexas.edu/uex-cm/courses/cultural-anthropology or do a deep dive on your own. This will be used for a QC badge in spring involving education.
3. Possibly take a verified (graded) online introductory course in Anthropology on EdX, Udacity; Coursera or UT Extension, for example https://www.edx.org/course?search_query=law
4. Add Deep Books and Genre pieces as necessary in areas of interest.
5.  Pursue other ideas in the fall.
Step Five- Getting Started
Watch Benny's TEDX talk: http://www.fluentin3months.com/tedx/
Commit to spend ____ hours each week on Duolingo.
Read Fluent in Thirty Days and have a SMART immersion plan by ___________ .
Have a test that I will use to measure mastery by __________.
Complete Algebra I and I by ____________.
Choose and pitch a Deep Book about Spanish culture by __________.
Create a list of Genre projects and have a SMART plan for the first one by ___________.
Choose an Anthropology course by ____________ and start by __________.
Choose a law related course by ______________ and start by _____________.
Begin my law apprenticeship process during Session Six.
Creating a path towards a calling, while keeping all options open for a selective college or a world changing apprenticeship.   Creating Quests that Middle and Elementary Eagles can enjoy. That's what the future looks like for an Acton Academy Launchpadder.