The high end prep school of the late 1990's featured a didactic curriculum and a cadre of well trained teachers. Today that seems, well, so "old school."
Given the resources available on the internet, crafting a world class curriculum today is more about curation than creation.  There's simply so much great material to choose from, and quite a bit of it is high quality.
Even better, you can equip students to choose challenges for themselves, and order the experiences in a way that appeals to their individual learning styles.
Teacher training is an anachronism too. Peer-to-peer exchanges are far more powerful than having a gaggle of lecturing adults hanging around the teacher's lounge.
What remains difficult is keeping our Eagles inspired, intentional and aiming for the highest quality work.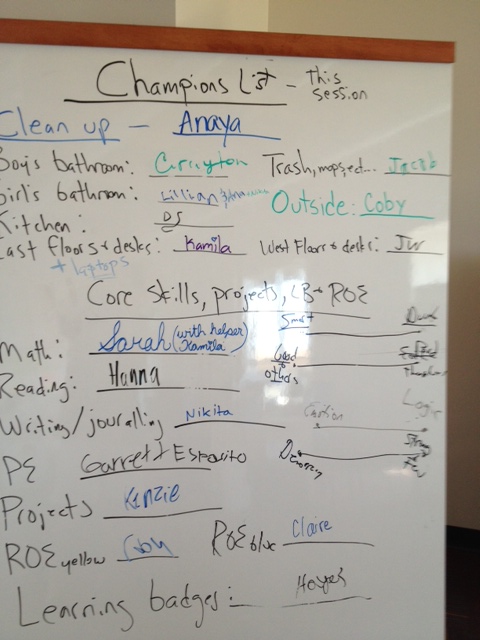 Today we tried something different.  Taking volunteer Champions, Eagles who would take responsibility for different parts of the studio and learning areas.
Just another experiment in helping young heroes take control of their education.